CLW Dust Suppressor Truck Strengthens Chinese Green Environment
Views: 357 Author: Site Editor Publish Time: 2018-07-10 Origin: Site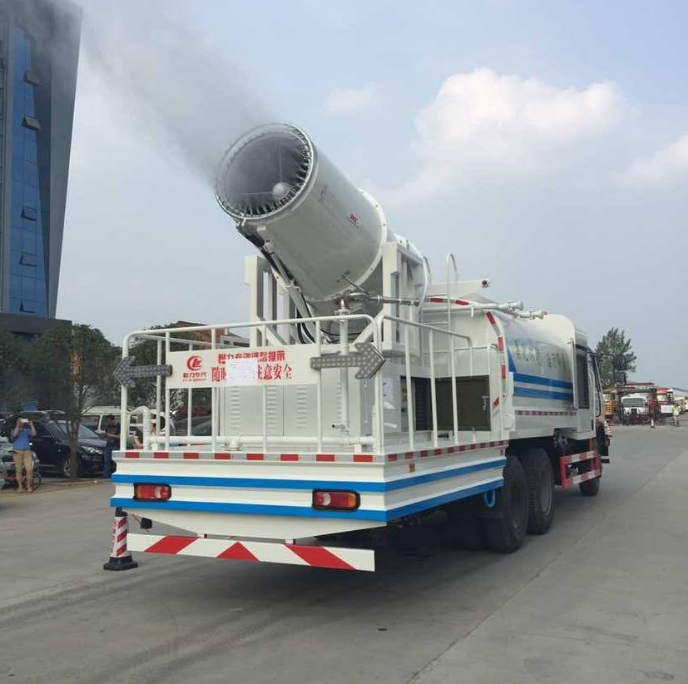 CLW Dust Suppressor Truck Strengthens Chinese Green Environment
In the morning of May 8th, the inn boutique in Xiongan new area began to be dismantled. This is the first project to be demolished by green technology in China. It also signifies the official ring of "the battle of green demolition". In the future, most of the demolition projects in Xiongan new area will be carried out with this international leading, environmentally friendly and efficient way, and will be gradually promoted to the whole country, adding vitality to the green development.
CCTV 13 reported Xiongan new area the first demolition, and Chengli dust truck show its high technology, improving environment and economy.
According to report and wonderful scene from CCTV live, Chengli plays an important role in Xiongan's demolition. With breaking robot, mobile breaking machine, diamond saw and other high technology, Chengli dust truck CLW-100 caught the public's eyes.
Then Hebei TV and domestic & abroad mainstream medium strongly reported Chengli's high technology product, multi-fuction dust suppressor truck, which plays an important role in building demolition environmentally-friendly.
It is known that Chengli is based on researching independently and bringing creation. It cooperates with Korea company and jointly developments and produces intelligent integration, multi-fuction and competitive-price dust suppressor truck.
Since 2017 put on the market, it is loved by terminal customers and exported to the Belt and Road Initiative in Kazakhstan, Ukraine, North America, Europe, Iceland and Switzerland, Japan and South Korea and other countries and regions, domestic target market such as Mongolia and the Northeast have higher market.
In addition to the functions of dust suppression, greening, sprinkler, sweeping and so on, it is an innovative fist product in China's manufacturing field by installing snow shovel, removing snow, removing snow slag and clearing up barrier.
Chengli dust truck, not only the function is wonderful, but also face value in the special emergency industry. It is the top martial arts master Bruce Lee and queen Fan Bingbing.