Vietnam special truck factory visited CLW Group
Views:343 Author:Site Editor Publish Time: 2018-01-25 Origin:Site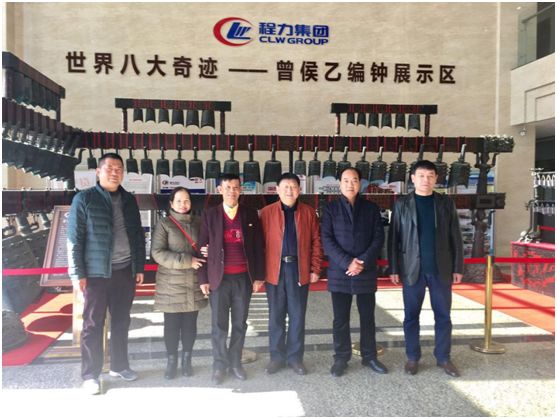 Vietnam special truck factory visited CLW Group --To reach a comprehensive strategic partnership
Under the upsurge of building the "Belt and Road", CLW GROUP Receipted the Vietnam Meihua Automobile Company's visiting at the winter. The chairman of meihua automobile, Fanguowu and his lady visited CLW Factory and workshop. CLW Group and meihua reached a comprehensive strategic partnership.
Meihua's member and the Chairman of CLW Group
CLW Group, as the biggest manufacturer of special trucks, trailers and LPG products, especially in sanitation, oil & gas industry, machine engineer, construction, LPG and other special trucks. Vietnam Meihua Automobile Company,as the Vietnamese's truck factory. They have a lot of common idea in marketing. CLW group want to exporting more acid tank truck, acid tank trailer, oil tank trailer, dumper truck, mixer truck, garbage truck, fire truck, road sweeper truck and other special trucks to Vietnam market and service for the Vietnamese. Vietnam Meihua Automobile Company want to imported more technology and experience in special trucks and expanding their production capacity in Vietnam. Both of them want to cooperated with each other.
During the visiting, Vietnam Meihua Automobile Company visited CLW Commercial vehicle workshop and the production line of new energy vehicles. The visitors showed the biggest interest for CLW Group's products, technology, the scope of factory and the production line of CLW Group.
CLW commercial vehicle manufacturing company(branch of CLW Group) has a commercial vehicle equipped with the qualification of the manufacturer, its standardization, standardization and automatic intelligent production capacity and rich product line, has been Chairman Fan Guowu and his party unanimously praised and recognized, It laid a good foundation for the long-term cooperation between Chengli Group and Vietnam Meihua Automobile Company in Hubei Province.
On the afternoon of the same day, Wang Yiqun, deputy general manager of CLW Group Commercial Vehicle Manufacturing Company, held close talks with Chairman Fan Guowu, and both parties reached a comprehensive strategic partnership to open up a seamless green channel and form a win-win situation of mutual benefit and mutual benefit. Industrial Value Chain.
CLW GROUP, the power of the world Achievement, CLW commercial vehicles and Meihua automobile company in Vietnam will usher in the greater cooperation and development, we will wait and see!