What is the main point about Rear Compressor garbage truck
Views: 4 Author: Site Editor Publish Time: 2018-04-26 Origin: Site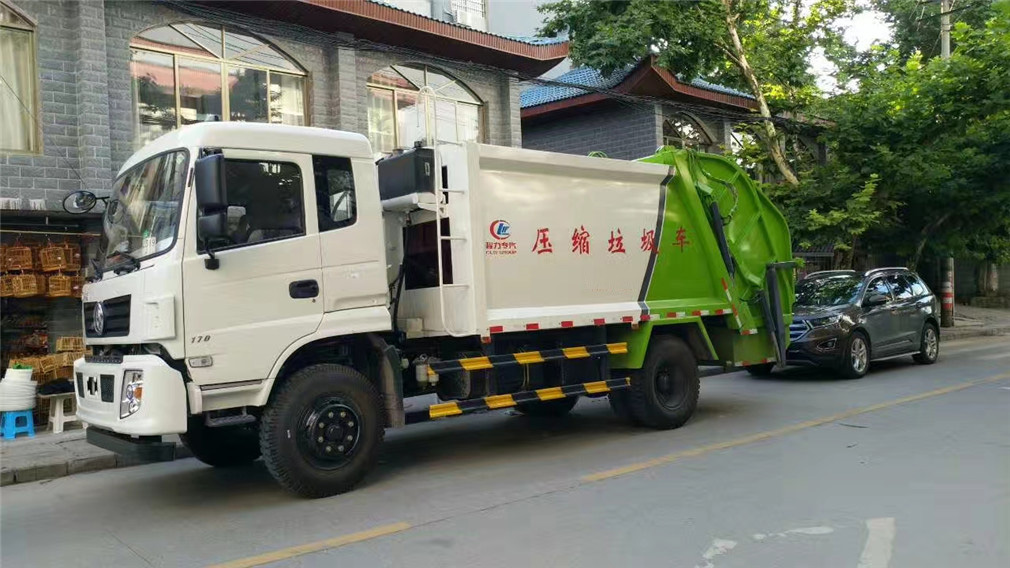 The rear compressor garbage truck is composed of a sealed garbage bin, a hydraulic system and operating system(automatic control and manual manipulation), the vehicle is fully sealed, self compressing and self dumping, the compression ratio is 1:1.2 and the compression density is 0.8-0.9tons/m3 .

The main structures of the rear compressor garbage truck are chassis, garbage box, lifting structure, compressor and filling parts, turnover mechanism, recovery water(more than 200 liters) and hydraulic tank , furthermore, the machine uses computer control system and only one driver can complete it.
For the material of tank, we usually choose steel or stainless steel; the shape of the box can be selected according to the requirements of the customer; about filling parts, according to different garbage collection methods, different customers can choose the feeding device, the bucket type feeding device and the swing arm feeding device.
The advantages of the rear compressor garbage truck are as follows:
1.collection convenient and highly effective
2.repeatedly compressor automatically
3. good sealing performance
4.high quality and inexpensive