4X2 Dongfeng 5CBM Garbage Compactor Truck
Views: 504 Author: Site Editor Publish Time: 2019-07-26 Origin: Site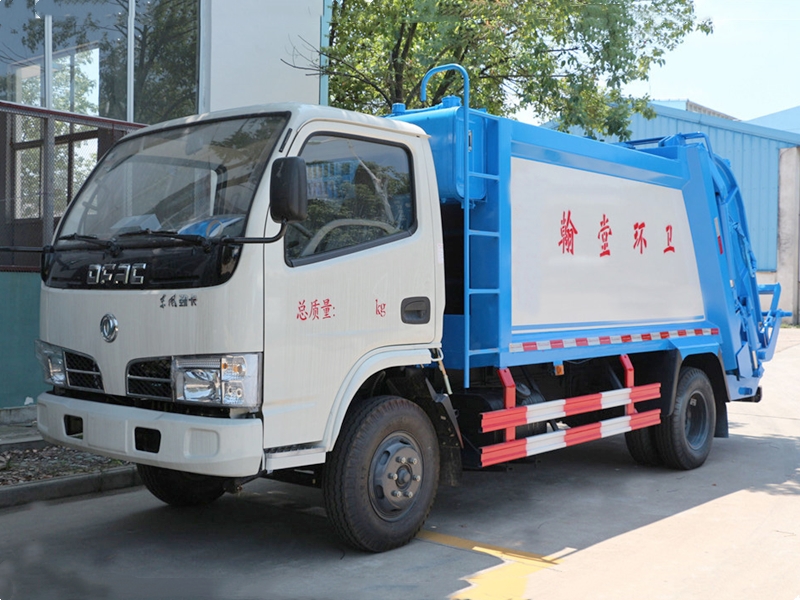 4X2 Dongfeng 5CBM Garbage Compactor Truck
Compactor garbage truck, also called compressed garbage truck. The compression type garbage truck is composed of a sealed garbage bin, a hydraulic system and an operating system. The whole vehicle is fully sealed. The sewage in the process of self compression, self dumping and compression is all entered into the sewage tank. The two pollution problems in the process of garbage transportation are thoroughly solved, and the inconvenience is avoided. The key components are imported, which have high pressure, good sealing, convenient operation and safety. Advantage. It can be equipped with a bucket turnover mechanism or a garbage bucket turnover mechanism.
We have Dongfeng compression type garbage truck, Dongfeng 140/145/153/1208, 2 rear axles compression type garbage truck, Dongfeng Tianjin compressing garbage truck. We also have Foton, Forland, Faw, etc .
The advantage of 4X2 Dongfeng 5CBM Garbage Compactor Truck
1. Simple garbage collection method;
2. High compression ratio and large load;
3. Automation: the use of computer control system can set 2 modes of automatic and semi-automatic operation, which can not only reduce the labor intensity of the sanitation workers, but also greatly improve the working environment;
4. Good economy: when the special equipment works, the computer control system controls throttle automatically;
5. Double insurance system: the operation system has dual functions of computer control and manual operation, so as to greatly protect and improve the utilization rate of vehicles;
6. Turnover device: optional turnover device with garbage bucket or hopper.