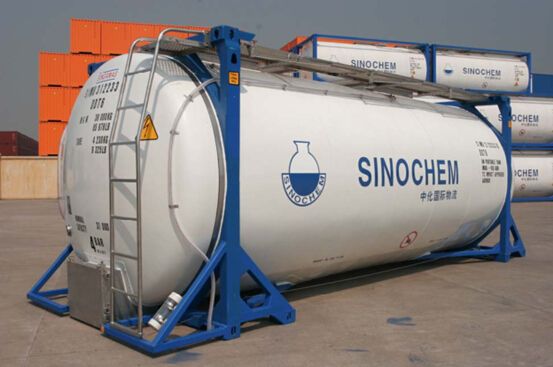 LPG (propane) can be transported in a number of ways, including by ship, rail, tanker trucks, intermodal tanks, cylinder trucks, pipelines and local gas reticulation systems.
There are also some much more basic ways .In the following , we'll explore all of these and discuss the details of each.
Bulk Transport by Ship
LPG is transported across entire oceans in large tankers, typically called gas carriers.
The most common for transoceanic trips are Very Large Gas Carriers – VLGCs.
The VLGC class ships carry up to about 43,000 tonnes (84,000m3) of LPG and are usually about 230m in length.
VLGCs are fully refrigerated.
The LPG is kept at approximately -48°C, which is below the boiling point of LPG (propane), which is -42°C.
This means that there is no vapour pressure build up, remaining at about 1 atmosphere of pressure.
The structure of the ship only needs to deal with the weight of the LPG and not any extra pressure.
There are about 200 VLGCs in service around the world.
Transported in Intermodal ISO Tank Containers
ISO tank containers are LPG storage vessels mounted within a standardised framework.
The standardised framework is built to ISO (International Organisation for Standardisation) standards, just like a standard (closed steel box) shipping container.
Typical LPG ISO tank sizing is 6.05m (20ft) long, 2.4m wide and 2.55m high, although other sizes also exist, including 12.2m (40ft) versions.
Capacity of the 6m ISO LPG tank is 24,000-25,000 litres or around 12 tonnes of LPG.
A tank container is built to the ISO standards to be "intermodal", making it suitable for different modes of transportation and stackable.
These containers can be used for transport by ship, rail or truck, being transferred between them without unloading/reloading the LPG cargo.
Transported by Rail in Bulk and ISO Tanks
Tanker rail cars are used to move large quantities of LPG in bulk.
These tankers can be anywhere from 65,000 to 127,000 litres in capacity, which is about 65 tonnes of LPG.
They are approximately 19m long and 5m high.
The limitation on bulk rail transport is that you need a loading/unloading terminal at each end.
For that reason, the use of bulk rail is typically limited to specific applications, such as transporting LPG from well sites to terminals.
However, rail can also be used to transport ISO tank containers.
Rail would be used for this, in lieu of truck transport, when the distances are long enough to justify the economics.