What is a sewage suction truck
Views: 10002 Author: Site Editor Publish Time: 2018-07-06 Origin: Site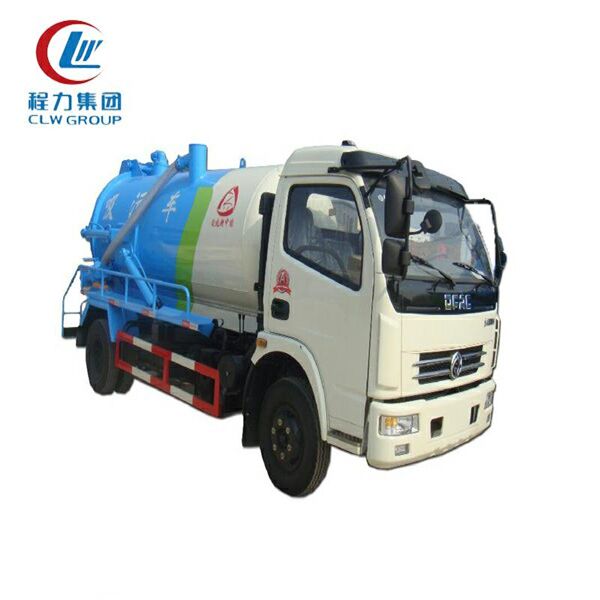 Sewage suction truck
The sewage suction truck is used to collect, transfer, clean up and transport sludge and sewage, it could avoid secondary pollution during the process. The sewage suction truck adopts the vacuum pump, which is advanced in domestic or foreign technology. It has large suction force and long suction distance, suitable for sucking, transporting and discharging sludge in sewer, especially for sucking large objects such as mud, stone and bricks in sewer.
The main configuration of the sewage suction truck are chassis, vacuum tank body, oil-gas separator, water-gas separator, four way valve, pressure gauge, vacuum pump, safety valve and so on, and a back cover is arranged at the rear of the tank body to dump garbage.
The shape of sewage suction truck is circular; the tank body is integrally formed by a plate bending machine at one time; the material of tank, we usually choose stainless steel; about vacuum pump, we choose BP or Jurop; and the northerners prefer to use sewage suction truck.
The advantages of the sewage suction truck are as follows:
1. self- priming, self-row
2. high suction efficiency
3. fast working speed
4. direct irrigation
5. long service life