What is the sewage suction truck ? How is it produced by factory
Views: 139 Author: CLW suction truck workshop Publish Time: 2018-04-25 Origin: Site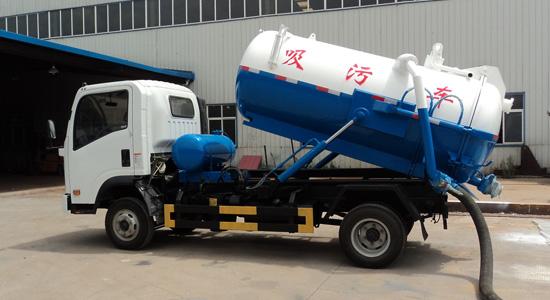 Supplier: Chengli Special Automobile Co., Ltd.
Product name: Sewage suction truck vacuum suction truck, Fecal suction truck, Sewer maintance truck
Product description:
The sewage suction truck is mainly made up of chassis and vacuum tank. It is used to collect, transport and clean mud, sewage and others, preventing secondary pollution. The sewage suction truck includes different wheel base and chassis, mainly 3300mm, 3800mm, 3950mm, 4500/4700mm, 4350+1350mm and others, for chassis, Dongfeng is majority.
According to customer's requirement, it also can be designed to various color even shape, and extra parts also can be selected.

Specification:(Furca)
Overall Dimension(mm):5995x2000x2520

Gross Vehicle Weight(kg):7300

Curb Weight(kg): 4100

Wheel Base(mm):3300

Drive type:4x2

Cabin:2 persons

Steering type:LHD/RHD

Engine:YUCHAI

Engine horsepower:95HP

Tire:7.00-16 14PR,7.00R16 14PR

Full filling time: ≤5min

Suction height: ≥8m

Tank Volume(m3):3

Tank Material:Q235A steel

Warranty:12 months
Structure:
Chassis
Our chassis is mainly Dongfeng, but optional. The chassis is made up of cabin and moving mechanism. The moving mechanism includes cross beam, tire, suspension, axle, fence, PTO and vacuum pump.
Liquid level meter
The liquid level meter is to check the medium's level.
Pressure gauge
The pressure gauge is to check vacuum tank's pressure in case of unstabitily pressure.
Vacuum tank
The vacuum tanks is used to fill sewage, mud, oil and others, mainly 3-5mm steel material.
Full automatic spill proof valve
The full automatic spill proof valve is for sewage flow safely in case of spilling into pump.
Dung window
The dung window is used for view of sewage's height in tank.
Rear shell
The rear shell can be unfolded automatically, and sewage is discharged.
Locking device
The locking device prevents sewage's spilling, and is placed next to rear shell.
Suction tube
The suction tube is used to draw sewage from sewer, and it is divided into two types, the mechanical type and the hydraulic controlled type.
Hydraulic pressure system
The hydraulic pressure system is made up of the hydraulic box, oil cylinder, oil-gas separator, and water-gas separator. It moves by engine, gear-box, PTO and vacuum pump.
Vacuum pump
The vacuum pump is mainly Italian brand BP & Jurop, and China local brand Longwei. It moves by engine, gear-box and PTO.
Oil-gas separator
The oil-gas separator is to separate oil and gas in case of oil nozzle.
Water-gas separator
The water-gas is to separate water and gas.
Four way valve
The four way valve is for transformation of various operation.
The drain valve lets sewage out of tank automatically.
Hand wash device
The hand wash device is used to wash hands for operator.

Working process:
Start the engine, moving vacuum pump and hydraulic pressure system.

Place suction tube into sewer.

Open the rear shell.

Upload the sewage cleanly..

Lock the rear shell.
Advantage:
Suction and discharging automatically.

Strong suction power.

High suction height.

Quick working speed.

Convenient transportation.

Long service life with warranty.