Chengli 120 UNITS Skip loader Garbage Trucks Exported to Madagascar
Views: 365 Author: Site Editor Publish Time: 2019-07-01 Origin: Site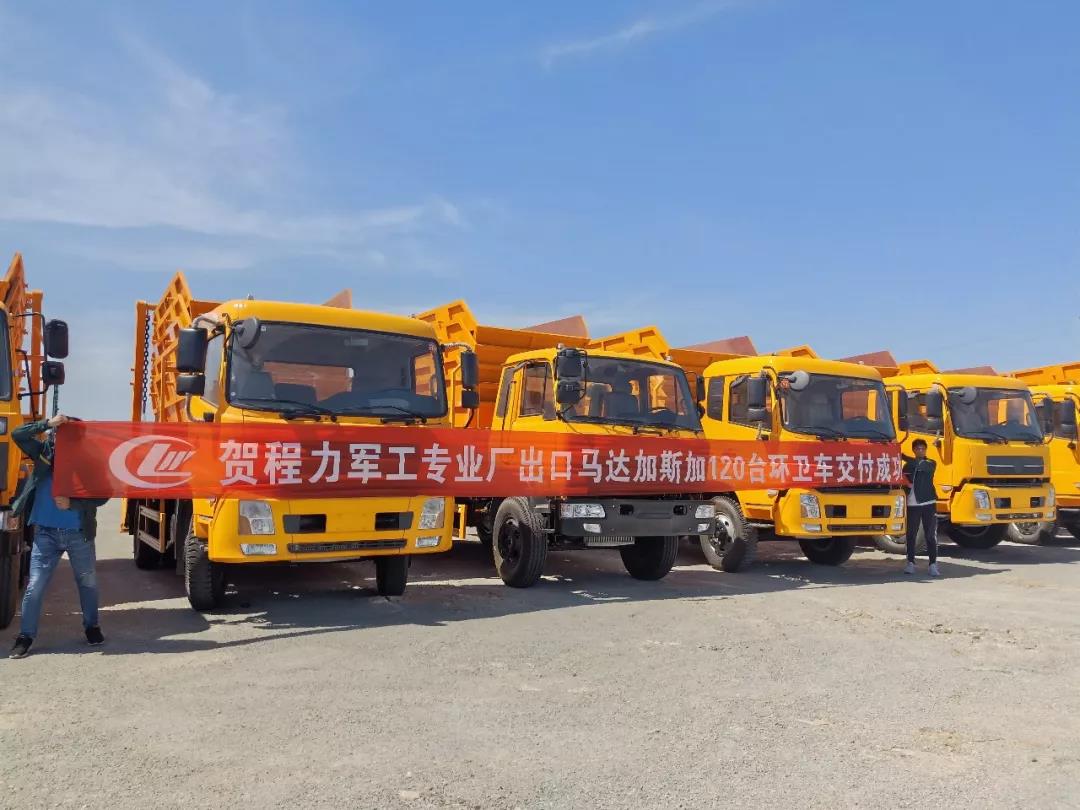 "Protect the earth's green homeland and win the blue sky to defend the war." Cheng Liren once again handed over the world's most beautiful answer.
After more than two months of hard work, the first-line technical workers of Chengli Military Industry Factory finally breathed a sigh of relief. By mid-June, Chengli Automobile Group had undertaken international large-volume Chinese manufacturing orders along the "Belt and Road" countries. The mission is to perfect the collection and focus on inspection and delivery.
The 120 multi-function swing-arm garbage trucks can successfully pass the official inspection and acceptance of Madagascar, which is a combination of the efforts of Cheng Liren and the craftsmanship spirit of excellence. An ordinary special-purpose car has made the manufacturing process of passenger cars, and the products are exquisite and radiant. Foreign customers are full of praise for the production of Chinese products.