which one do you prefer ,crane straight arm or folding arm?
Views: 29 Author: Damon Tian Publish Time: 2018-07-07 Origin: Site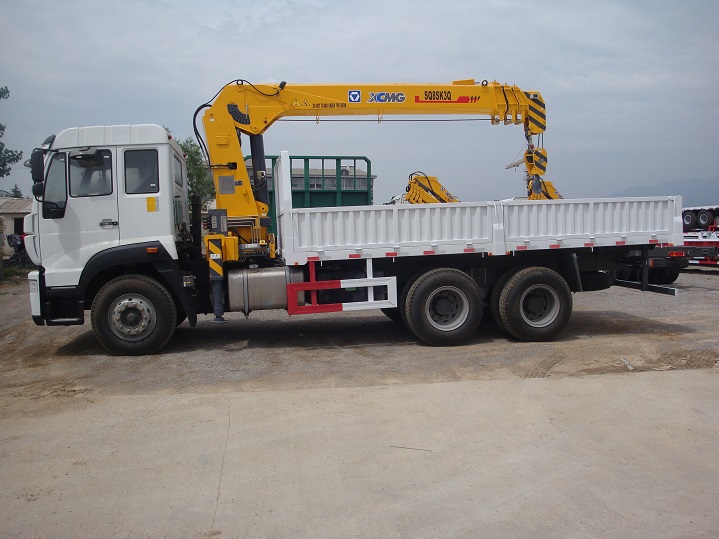 Truck crane ,which is also called truck mounted crane,heavy duty crane ,is wildly used in engine work.
There are straight boom crane and folding boom crane we often see.
Then I will list a blanket to show the diffrence of straight boom and folding boom crane.
Contrast of straight and folding arm truck crane

item

Folding arm

Straight arm

work power

Boom connection by hydraulic cylinder, high efficiency

The rise and fall of wire rope reeling and rewinding, the reels are turning to retract the ropes, the hooks are lifted, and the hooks of the swinging ropes are lowered. Not as efficient as straight one.

work radius

Deeper work is not easy

Extend the working depth by way of long wire hooks

work space

A relatively small working environment such as a factory warehouse

Needs more room for its structure

straight up and down

The hydraulic arm of the folding arm truck crane makes it difficult to control the straight up and down of the lifting object.

Lifting organization of steel wire rope can strictly controlthe take-off and landing of hanging objects

auxiliary

Installation of empty work platforms, work buckets, fixtures, hanging baskets, plate forks, high grip tools, auger, tire loader and puller etc.

NA

operation level

Multiple hydraulic cylinders ,difficult to operate.

Roller lifting wire lifting structure, EASY operation

boom occupied space

The folding arm truck crane can shorten the entire boom together during the time of loading, and the occupied space is relatively smaller.

The straight arm is borne by the crane, the boom can only be placed horizontally, and the vehicle occupies a larger space when traveling.

installation level

Its structure is similar to the assembly, the center of gravity is simply gathered on a certain axis of the chassis, usually a large load on a bridge, is not conducive to the vehicle's device.

It is conducive to the loosening of the vehicle load, and the center of gravity is also far away from the device, especially in the time of lifting heavy objects, which is more conducive to disperse the axle load of the chassis.

price

The construction of the folding arm truck crane is relatively messy, and the precision is also higher, and the overall production cost is relatively high.

Not as high as folding one
so,which one do you prefer?