The pipe system of fire fighting truck
Views: 205 Author: Site Editor Publish Time: 2019-02-28 Origin: Site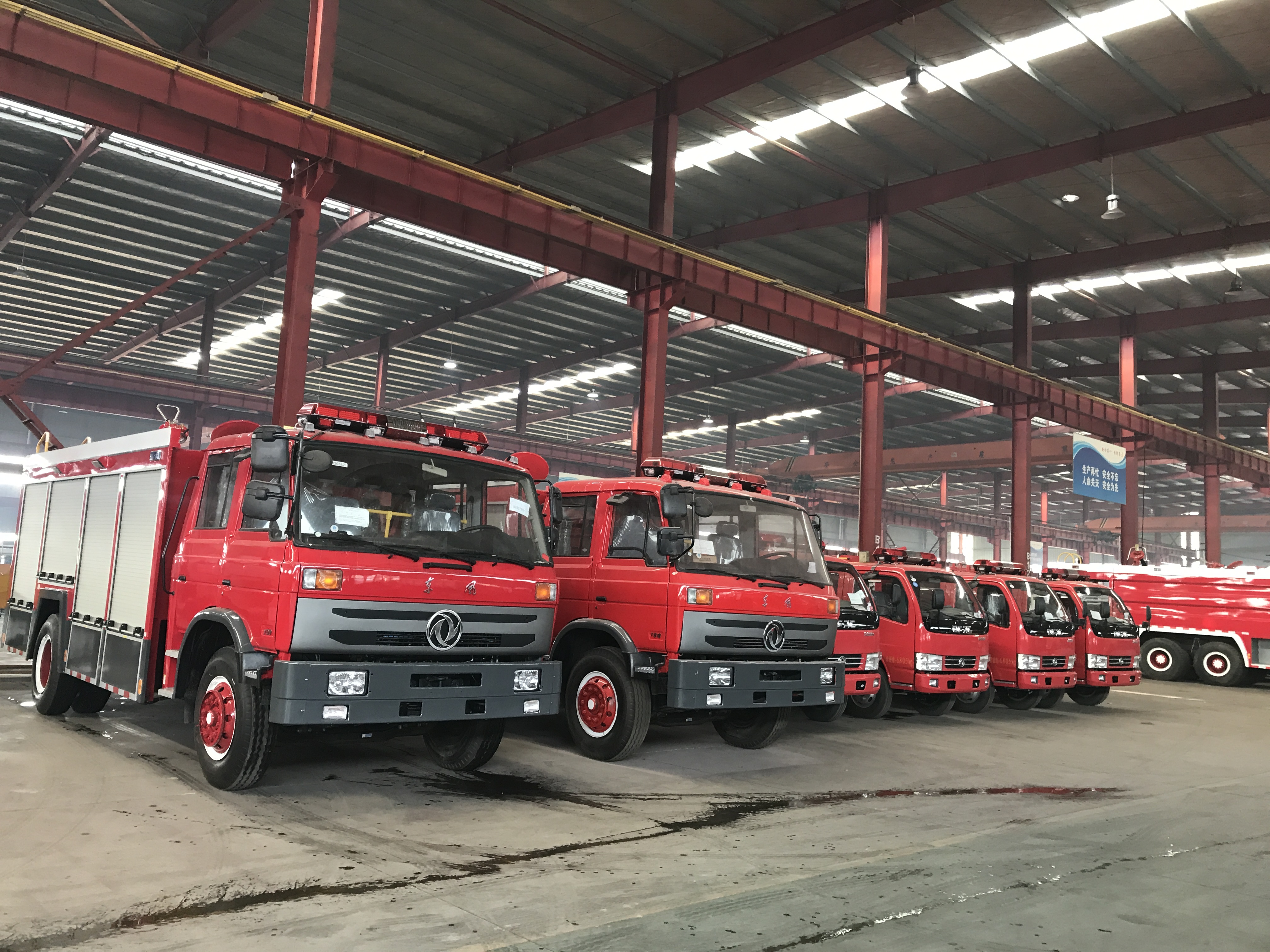 v Pipe system
External water-piping: There is an external water inlet on the back side of the pump,the pipe diameter is Φ150mm,connect with the external straw,with internal interface(The cover sealing), water absorption tubeΦ150×4m(2 pieces).
Internal suction culvert: one Φ150mm rear flooding water,from the tank into the fire pump,putting a Φ150mm butterfly valve,connect tank with water pump.
Water Discharging Pipe:※two Φ80mm ball valves and two Φ65mm constant pressure water outlets controlled by ball valve. Both sides two Φ65mm medium pressure water outlets controlled by ball valve.
One Φ89mm cannon pipe, adopting Φ80mm flexible joint and use Φ80mm Ball valve to control.
Water Inlet Pipe:※one Φ50mm internal water injection pipeline, water can be injected directly into the tank through a water pump. There is an external water injection outlet on each side of the truck.
Drain pipe: To protect the water pump and ball valves, install the residual water valve at the lowest point of the pipeline.
Cooling water pipeline: Cooling water pipe and stainless steel ball valve are provided for the power takeoff to cope with various complicated situations.
Foam proportioner type: ring-pumping, mixing ratio:6%