How is the concrete mixer truck produced?
Views: 221 Author: CLW Concrete mixer truck workshop Publish Time: 2018-04-30 Origin: Site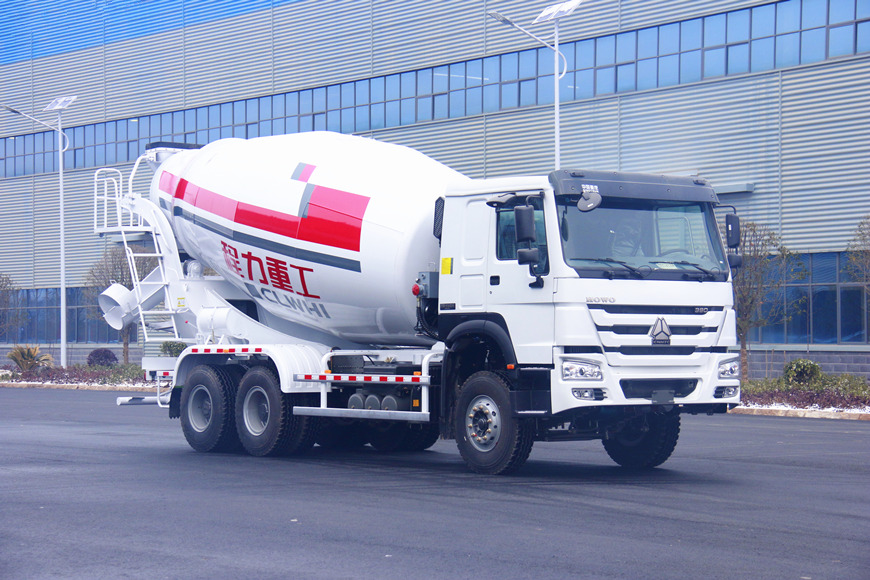 Definition and usage
A concrete mixer (often mistakenly called a cement mixer) is a device that homogeneously combines cement, aggregate such as sand or gravel, and water to form concrete. A typical concrete mixer uses a revolving drum to mix the components. For smaller volume works portable concrete mixers are often used so that the concrete can be made at the construction site, giving the workers ample time to use the concrete before it hardens.
Industry operation process and Its working principle
1. Bulk Cememnt Tranport Truck/semi-trailer ---- Concrete mixing station---- concrete mixer---- Concrete Pump Truck

2. the power of the chassis of the vehicle is taken out through the power take-off device, and the variable pump of the hydraulic system is drivenThe mechanical energy is converted into hydraulic energy and transmitted to a fixed quantity motor. The motor then drives the reducer. The reducer drives the stirring device to stir the concrete.
The main structure
chassis: As a kind of engineering vehicle, the mixer truck has high requirements for the power performance, bearing capacity and reliability of the chassis
1. 4x2, 3CBM-6CBM: prefers Forland, Dongfeng, and other light and medium trucks brand
2. 6x4, 8CBM-14CBM: prefers heavy truck brands such as Sinotruk, Shacman.
3. 8x4, 14CBM-18CBM: prefers heavy truck brands like Sinotruk, Shacman,
PTO(full power ): In order to ensure the quality of the concrete, the mixing tank must ensure that the vehicle runs and the parking is rotating as evenly as possible. It takes force before the clutch and consumes a large amount of power. Therefore the special PTO is needed.
Feed and discharge equipment
The concrete enters from above and exits from the lower discharge hopper through the rotating of helical blades in the mixing drum. The hopper can rotate.
Water supply system
1. The water supply system is mainly used for cleaning the mixing drum. Dry material can be supplied with stirring water. It also cools the hydraulic system.. There are two types of water supply system for this model, one is the centrifugal pump water supply system; the other is the pressure tank water supply system, which is available for users to choose.

2. Water tank capacity: 3-6CBM 350 liters water tank, other 400 liters water tank, It can be customized.
Hydraulic System
1.Hydraulic Pump : provide power
2.Hydraulic Motor: Transfer the power of pump
3.Reducer: converts the power of motor and drives the tank to rotate
4.Radiator: cool down the hydraulic oil