What is the main function of the vacuum truck?
Views: 6 Author: Site Editor Publish Time: 2021-08-12 Origin: Site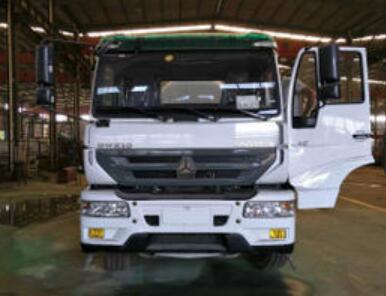 China's vacuum trucks are also called sewage suction trucks. China's vacuum truck consists of a dump tank, a sewage pump, and a hydraulic control system. So what are the functions of the vacuum truck? Here are some introductions.
Here is the content:
Composition
A vacuum truck usually consists of a storage container and a suction motor mounted on the chassis of the truck. These vehicles can be used to pump anything from residential septic tanks to contaminated soil. Vacuum trucks are sometimes classified according to their design for pumping dry and wet materials, capacity, weight, etc. The vacuum motor can be driven by a truck engine or special gasoline or diesel engine. Vacuum trucks are usually built specifically on heavy-duty chassis, although there are slide-in devices that can be mounted on truck beds or trailers. A drilling machine must be used to remove loose material at any time, and a vacuum truck can also be used. The material can be sewage from a septic tank or sewer, contaminated soil on a construction site, saltwater from an oil well drilling site, or anything else. Liquids usually require vacuum trucks that are different from solids, because pumps designed to handle liquids may not work properly when handling more solid substances.
Function
The diameter of the pump tubing used in vacuum trucks is usually between 1 to 4 inches (2.5 to 10 cm), although this may also vary depending on the job. The pump on the vacuum truck can be operated by the power take-off shaft of the vehicle engine or a dedicated motor. The power output shaft is usually a spline drive shaft connected to the vehicle driveline. When the vacuum truck is stationary, the power can be cut off from the wheels and then transferred to the PTO shaft. This driveshaft can power a variety of different projects, such as pumps on vacuum trucks. The PTO shaft on the vacuum truck can use a belt to drive the pump. Although hydraulic devices are sometimes used, it may not be feasible to use the PTO shaft if the vacuum device is installed on the trailer or the base of the pickup truck. In this case, Usually, a small gasoline engine is used to drive the vacuum pump. This is sometimes called a small engine, but it can also refer to a small gas engine used to start a large diesel engine. To facilitate pumping, vacuum trucks are usually equipped with some type of boom. The pump tube is fixed to the boom so that it can be placed more easily on the material to be pumped. This is often helpful when vacuuming a septic tank in a backyard or drilling site, as equipment or debris can prevent trucks from approaching. Septic tank vacuum pump truck is used to clean urban sewers and various factory sewage tanks.
Our company has been working on vacuum trucks for many years. If you are engaged in related work or are interested in our cost-effective products, you can contact our company. Our website is https://www.clwvehicle.com/.