Cheng Aluo attended the Hubei Economic Work Conference and the Third Session of the 4th Suizhou People's Congress
Views: 3 Author: Site Editor Publish Time: 2018-06-30 Origin: Site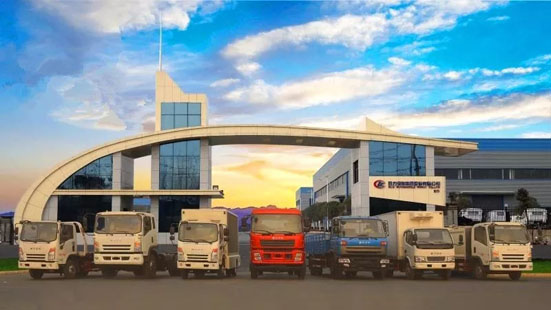 At the economic work conference in Hubei province in 2018, provincial party committee secretary Jiang Chaoliang (left fifth) and governor Wang Xiaodong (fourth from right) made work reports.
On the 9th of January, 2018, Hubei Provincial Economic Work Conference was held in Wuhan Donghu Hotel. Provincial Party Committee Secretary Jiang Chaoliang and Governor Wang Xiaodong made important speeches respectively.
The provincial party committee and the provincial government's leading collective debuted at the Hubei Provincial Economic Work Conference.
The meeting was attended by all the members of the Hubei Provincial Standing Committee and the main leaders of the provincial government, the municipal secretaries and mayors, and provincial large-scale enterprises and representatives of some important private entrepreneurs.
Vice President of the Provincial Federation of Industry and Commerce, General Manager of Chengli Automobile Group Co., Ltd. attended the event as a representative of outstanding private entrepreneurs in Hubei Province.
The conference focused on learning and conveying the ideas and tasks of the Party Central Committee, the State Council's 2018 economic work conference, and the deployment of economic work in Hubei Province.
Cheng Li Special Automobile Co., Ltd is a leading company in China's special-purpose auto industry. It ranks among the top 500 private enterprises in China. It is a key enterprise in the protection of the top 100 manufacturing industries in Hubei Province. The provincial government has granted Loose good development environment and policy measures. At the same time, Cheng Li Special Automobile Co., Ltd is also a leading company in the development of key industries of the Party committee and the municipal government, Zengdu District Committee, and the government. In the whole year of 2017, Chengli Special Automobile Co., Ltd., a subsidiary of Chengli Automobile Group, completed an annual output value of 4 billion yuan. The company has ranked first in the country for 7 years in a row for tanks and sanitation, earning foreign exchange through exports of 30 million US dollars. And The annual growth rate is more than 25%.
Among them, there are 7 economic entities directly invested by Cheng Li and professional plants with an annual output value of over 100 million yuan. The member company Kaili Company broke through 100 million yuan for the first time in one stroke, realizing a major breakthrough in the innovation and development of cornering overtaking and traditional manufacturing transformation.
The first phase of the commercial vehicle production base and the Chengli Heavy Industry Park of Chengli Special Auto in the Zengdu District Development Zone in Suizhou have also been put into trial production success in 2017. Chengli Manufacturing is making progress toward standardization, standardization, and artificial intelligence in large countries. The journey of the industry is moving forward.