How to deal with a leaking LPG tank
Views: 95 Author: Site Editor Publish Time: 2018-07-11 Origin: Site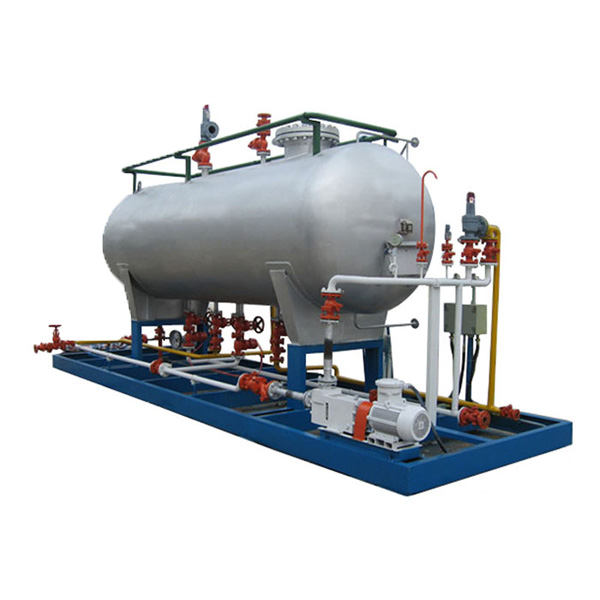 LPG, as a green energy source, is widely used for cooking all over the world. It's very popular and convenient. However, safety is the most important factor, which is also Chengli company's primary concern. Although a whole set of safety accessories are installed accurately in each LPG tank we produce, small leaking may happen after several years' operation. When you hear a hissing sound or sense a distinctive smell by the side of a LPG tank, obviously, the tank is leaking. That's a really dangerous situation. So, what should we do? how to deal with the leaking LPG tank?

Basically, there are 6 steps.
First, cut off the emergency cut-off valve on the LPG tank immediately.
Second, spray water to the ground to avoid friction on fire.
Third, make soapy water. Add washing soap to a the warm water, then put the soapy water to a spray bottle. Spray it around the valve, gauge and tank areas to check any tiny leakage. If the bubbles appear in a small amount, it means the LPG tank's leakage range is not wide, otherwise, there might be a large range of leakage. Note all areas of the leaks and any damage areas.
Fourth, call your local fire fighting department for help. Then tell your detail location and also the result which you examined just now. After the firefighters coming, they will dilute the leaking LPG gas by spraying water mist into the air.
Fifth, keep people, vehicles and ignition sources away from the leaking LPG tank, at least 800 meters away, to keep safe.
Sixth, set warning signs around the LPG tank, if necessary.
As the wheather gets hotter and hotter, LPG tanks' leaking rate may rises. Since the pressure in the LPG tank would increase, and the safety valve on the top of the LPG tank would bounce up. The LPG gas could also leak out from other valves on the pipes. So please do check the LPG tank and accessories carefully before filling gas cylinders.
And the last, also the most important, purchase standard and good quality LPG tanks and other LPG products from reliable suppliers, which have long and mature manufacturing experience.
With 100 senior welders, 15 senior engineers, and 15 years' manufacturing experience, Chengli company earns good reputation in the LPG tanks market in the world. Welcome to Chengli factory's LPG tanks workshop, to see and check the whole manufacturing process.